If you're looking for some inspiration for your Spring clean, pick up a copy of Nourish magazine's August edition which is on stands now. In this edition you'll find plenty of delicious clean-eating high-fibre recipes, including some from foodie and Instagram sensation Luke Hines, tips for piling your plate high with colourful veggies, how to make a minimalist kitchen makeover and heaps more.
Did we mention Pure Water Systems is featured next to Luke Hines "Fully Loaded Banana Love Boats"!? Sounds mouth-watering to us!
Our feature in this edition focuses on family health in the kitchen, showing how clean, mineral rich, pure water can impact on the taste and nutritional quality of your cooking. For every day cooking you will benefit from our Twin Under-Sink solution which will ensure your family will enjoy an endless amount of filtered water straight from your tap, and will make every smoothie, soup, cup of tea, salad dressing and more taste sublime.
As featured in Nourish Magazine - Vol.5  No.9  2017
As Seen On This Post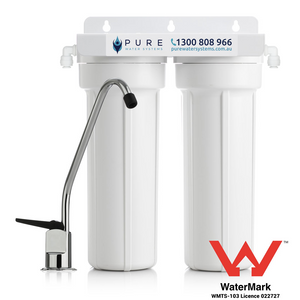 Free Shipping on orders over $99