Discover Our Best Sellers
Stylish Addition to Any Home
Tap Fittings & Faucets
Our premium range of 3-in-1 mixer taps and stand-alone faucets would be a stylish addition to any home.
Browse Range
Good Health Begins With Good Water
The Benefits of Filtered Water
Water filters are the last line of defence between chemicals used to treat our water and those same chemicals being absorbed into our bodies.
Filtering Water in Australia, Is It Necessary?
Disinfectants, TDS and VOCs
In Australia, our water authorities use up to 35 different chemicals to disinfect our drinking water and combat the regrowth of bacteria in pipes as the water travels to our homes.
Among these chemicals are chlorine and hydrogen peroxide.
Which is the best water filter for me?
Let Us Help You Choose
Choosing the right water filter can sometimes be a confusing process.
So, we're here to make that process pure and simple.
Whether it's for in your kitchen at home or the staff room at work, our handy Water Filter Finder can help find the perfect water filter solution to suit your needs, in just a few simple steps.
Pure Water Systems
At Pure Water Systems we have been helping Australian families experience the benefits of filtered and purified water for more than 30 years. As a family-owned Queensland business, we've grown into one of Australia's biggest water filtration businesses through our commitment to quality products and ongoing service.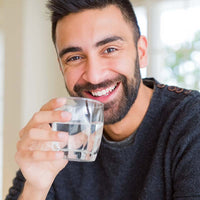 Good Health Begins With Good Water
One of the easiest steps anyone can take to improve their health is to improve the quality of their water.   A water filtration system will give you great tasting, healthy water that your body will love. Put simply, filtered water tastes better, feels better – and is better!  So, whether you're looking for a DIY install water filter to sit on your bench top or a fully installed system to fit neatly underneath your sink, you'll find it at Pure Water Systems. 
We also offer a range of commercial bubblers, coolers, chillers and inline water filtration systems to suit business needs, large and small. Providing staff, customers and clients with healthy, great tasting water is good for business and it's never been easier or more affordable.   
Hero of Australian Water Filters
Pure Water Systems is home to the hero of Australian water filter cartridges, the Hi-Tech Optimiser (HTO). Using superior triple action filtration, the HTO can immediately improve the taste of your tap water thanks to the patented electrostatic outer wrap and advanced carbon block technology.  
We service most major Australian metropolitan areas and also ship our products nationwide.
Our team of Service Technicians and Customer Service Support are ready to assist with the maintenance of your Pure Water System.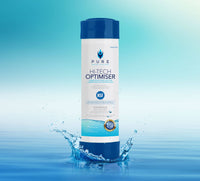 We're Here To Help
We're here to provide ongoing support and service – be it choosing the perfect product, installing your water filtration system or having our service technician make a house call. Our filtration and purification systems are backed by comprehensive parts and labour warranty, to give you peace of mind. 
If you have any questions or would like to book in a service, please contact our team directly on 1300 808 966.