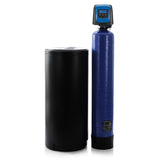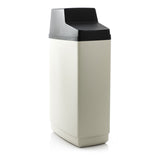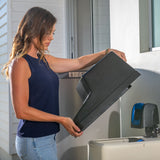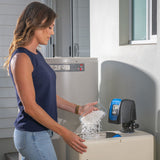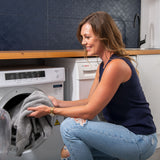 Product Description

Hard water can be hard on both you and your house. By installing a Pure Water Systems Water Softener, you will reduce the harsh effects of scale build-up and can extend the life of your appliances and plumbing.


Say goodbye to hours of cleaning spotted shower and kitchen glass, and say hello to sparkling dishes and softer laundry.

Our Water Softener is the perfect solution for homes and businesses in areas with hard water. Each Water Softener System is prepared, supplied and installed specifically for your needs.

Due to the sodium exchange process, we recommend adding a Reverse Osmosis system for your drinking water purposes.

Pure Water Systems Water Softeners are available for purchase by phone. Please contact our team on 1300 808 966 so we can provide you with your options for a water softener to suit your needs.




 
Specifications
Water Softener Specifications
| Tank | SSWS01 | SSWS02 |
| --- | --- | --- |
| Size | 1035 | 1354 |
| PWS Part # | VESSEL12 | VESSEL8 |
| Max Pressure (PSI) | 150 | 150 |
| Max Temp (°C) | 49 | 49 |
| Colour | Blue With Black Base | Blue With Black Base |
| Volume (L) | 38.4 | 105.10 |
| Weight Empty (Kg) | 4.60 | 13.58 |
| Opening (in) | 2.5 | 2.5 |
| Length (mm) | 897 | 1400 |
| Diameter (mm) | 264 | 338 |
| Flow Rate | SSWS-01 | SSWS-02 | |
| --- | --- | --- | --- |
| Min. (LPM) | 4 | 10 | |
| Continuous (LPM) | 20 | 50 | |
| Peak (LPM) | 30 | 75 | |
| Backwash (LPM) | 8 | 16 | |
| | | |
| --- | --- | --- |
| Capacity (based on 100ppm hardness) | SSWS-01 | SSWS-02 |
| Litres | 15 000 | 37 500 |
| | | | |
| --- | --- | --- | --- |
| Dimensions | SSWS-01 | SSWS-02 | |
| | 343 x 572 x 1118 | H=1570 x D=330 | Tank |
| | | H=1040 x D=470 | Brine Tank |
| | | |
| --- | --- | --- |
| Connection | SSWS-01 | SSWS-02 |
| | 20mm | 20mm |
| | | |
| --- | --- | --- |
| Operating Pressure | SSWS-01 | SSWS-02 |
| Max. | 861 KPa (125 psi) | 861 KPa (125 psi) |
| Min. | 137 KPa (20 psi) | 137 KPa (20 psi) |
| | | |
| --- | --- | --- |
| Operating Temperature | SSWS-01 | SSWS-02 |
| Max. | 43 celcius | 43 celcius |
| Min. | 4 celcius | 4 celcius |
| | | |
| --- | --- | --- |
| Power Supply | SSWS-01 | SSWS-02 |
| | 220V AC / 50 Hz | 220V AC / 50 Hz |
| | | |
| --- | --- | --- |
| Control Valve | SSWS-01 | SSWS-02 |
| | Fleck 5800 SXT | Fleck 5800 SXT |
| Brine Tank | Flow Rate | SSWSO1 | SSWS02 |
| --- | --- | --- | --- |
| | Length | NA | 1040 |
| | Diameter (mm) | NA | 470 |
| | Liquid Capacity | NA | 163 |
| | Salt Capacity | 113 | 205 |
Control Valve
| | |
| --- | --- |
| Continuous Flow Rate | 95 Litres |
| Peak Flow Rate | 122 Litres |
| Pressure Rating | 20-125 PSI |
| Maximum Temperature Rating | 43°C |
| Minimum Temperature Rating | Do Not Subject To Freezing Conditions |
| Maximum Backwash | 77 Litres |
| Electrical Rating | 220V - 50Hz |
| Dimensions (LxWxH) | 179 x 151 x 200mm |
| Valve Material | Fibre - Reinforced Polymer |
| Inlet/Outlet | 3/4" |